Vitalant Blood Drives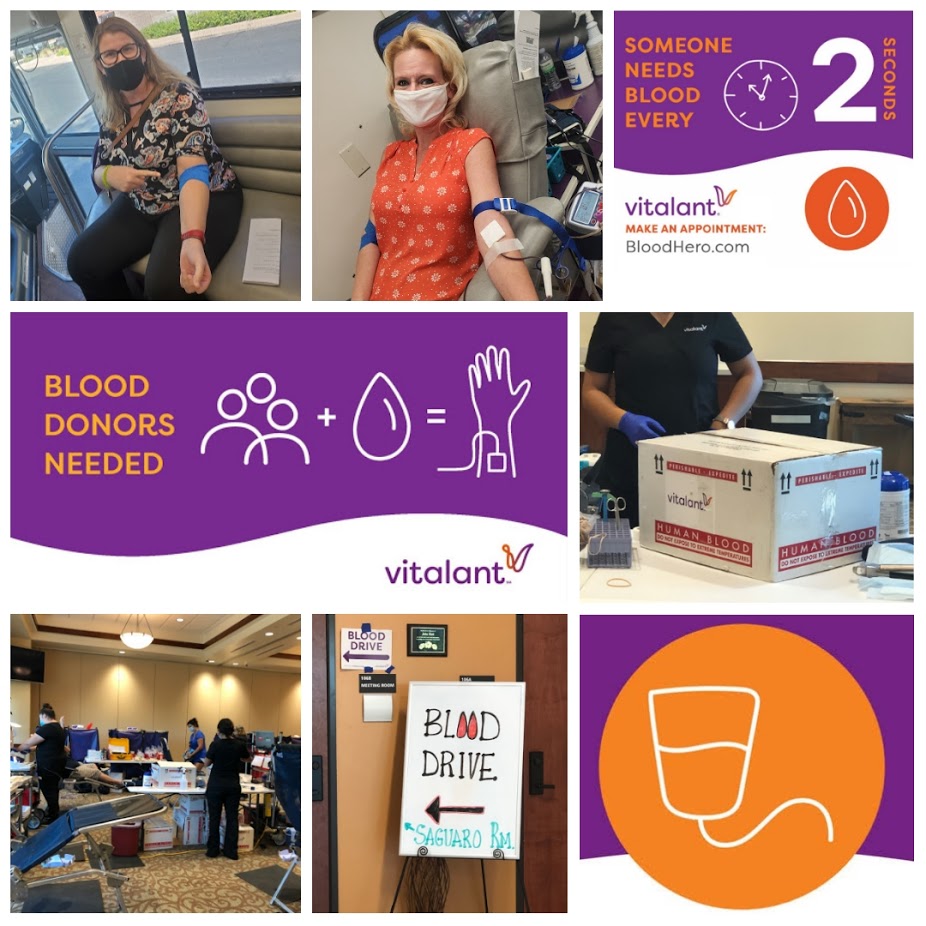 Our fifth blood drive is in the bank! Last week, Vitalant returned to Brown Community Management with the bloodmobile bus; even with a new schedule format in place to accommodate social distancing, they were able to collect 10 units of whole blood. We're so grateful for the opportunity to continue to partner with Vitalant and are excited for them to come back in early 2021 – stay tuned for January drive details!
BCM also wants to give a big shoutout to San Tan Heights: Just last month, STH hosted a Vitalant blood drive in their community center and was able to donate 30 blood products! We couldn't be more proud to manage such a wonderful and giving community!
Thank you so much to everyone that has donated with us. Vitalant says drives like ours go a long way toward assuring a strong blood supply, ultimately saving the lives of patients in need. Unfortunately, many drives have been cancelled this year and blood donors are always needed: If you're currently eligible to donate, please visit https://bloodhero.com/ and make an appointment at a drive or donation center near you today! Because of you, life doesn't stop. #VitalToLife
[Sassy_Social_Share url="https://brownmanagement.com/vitalant-blood-drives/"]