Vitalant Blood Drive – October 2022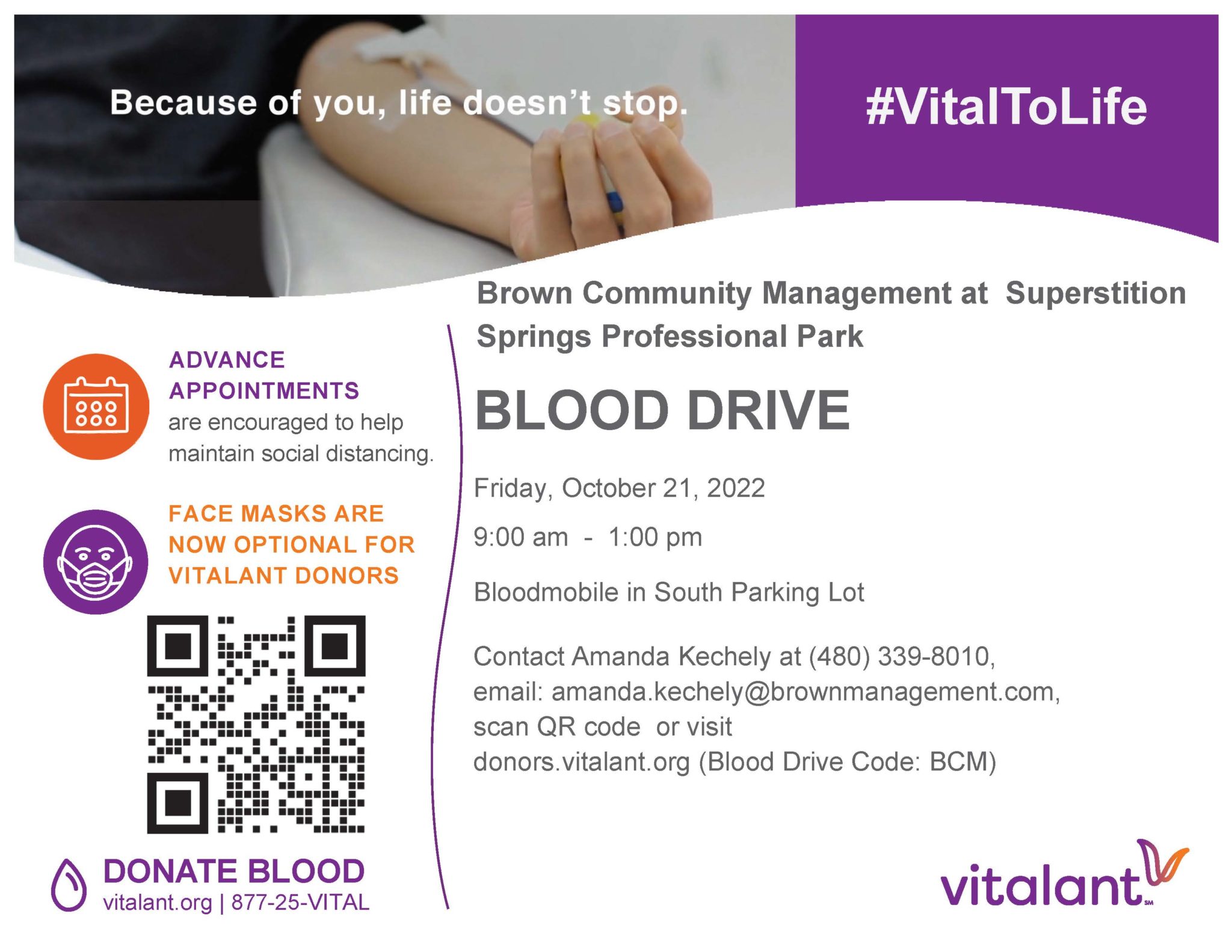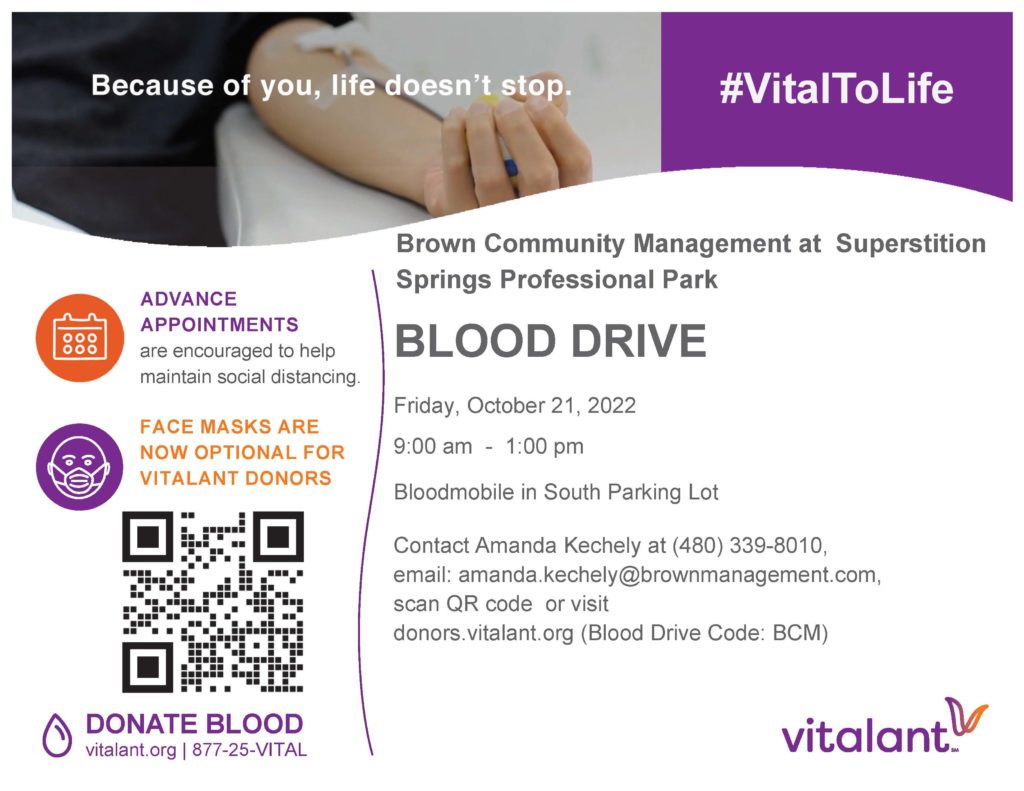 BCM invites you to join us at our next Vitalant Blood Drive on Friday, October 21st! To participate, please visit https://donors.vitalant.org. Select Blood Drive Code as your search parameter, then enter BCM in the Blood Drive Code field. Once you click Find Location, our 10/21 drive will come up: Click See Times and select from the list of available appointments. Alternatively, you can scan the QR code to immediately reach this same page. Either way, you'll be prompted to login or create an account in order to schedule your donation. For more information, please visit our event page at https://fb.me/e/36HNJuC4T.
Since our drive is nearly two months out and there's currently an emergency blood shortage, we are also asking eligible donors to find another drive or donation center in August. Vitalant reports that their blood supply has dropped by nearly 50% since the start of the summer – help meet hospital demand and donate today!
Unable to donate in August? Join our friends at San Tan Heights on Thursday, September 15th from 3-7pm at the STH Community Center! Follow the above instructions to locate this drive, Blood Drive Code: HeightsHOA.
Thank you for finding the hero in you!
[Sassy_Social_Share url="https://brownmanagement.com/vitalant-blood-drive-october-2022/"]