Team BCM at Feed My Starving Children!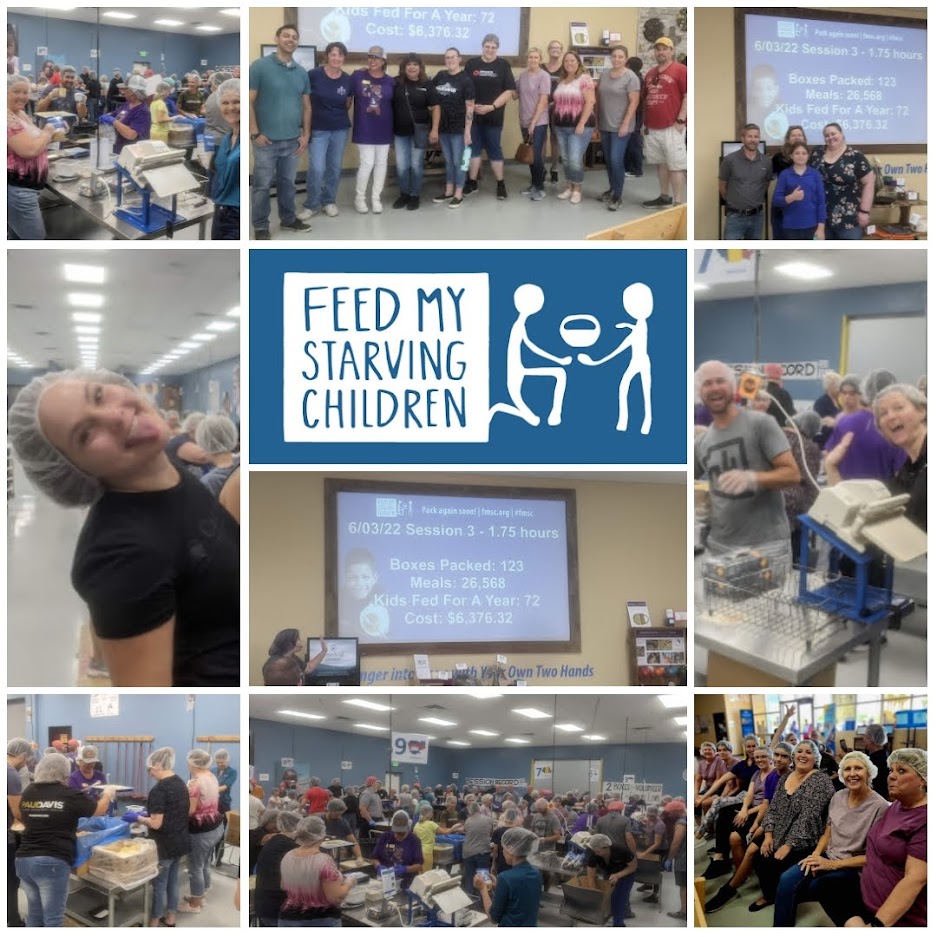 On June 3rd, Brown Community Management volunteered at Feed My Starving Children – Mesa (FMSC), an organization that believes hope starts with food. We are proud to support FMSC and their endeavor to provide children across the globe with the nutrition they need to grow and thrive. Our group of around 80 volunteers were part of a session that packed 123 boxes of vitamin- and supplement-rich manna rice – enough food to feed 72 children for a year. A bit shoutout to Team BCM, many of our family members, and several of our vendors – RENCO Roofing, Paul Davis of Greater Phoenix, BrightView, Caretaker Landscape and Tree Management – for a couple of hours very well spent. We are already looking forward to our next opportunity to volunteer with FMSC!
In the meantime, you too can be a part of our efforts to support Feed My Starving Children by visiting https://give.fmsc.org/team/429437 and joining Team BCM in the 2022 FMSC Race to Feed Kids! Choose your own fundraising activity – anything from walking, biking, baking, reading, and more – and recruit family and friends to sponsor you. If you're unable to participate before the end of June, any donation will be graciously accepted. Thank you for joining us in raising funds for this fantastic organization!
For more information about FMSC, visit https://www.fmsc.org/.
[Sassy_Social_Share url="https://brownmanagement.com/team-bcm-at-feed-my-starving-children/"]