Harry Potter Halloween at BCM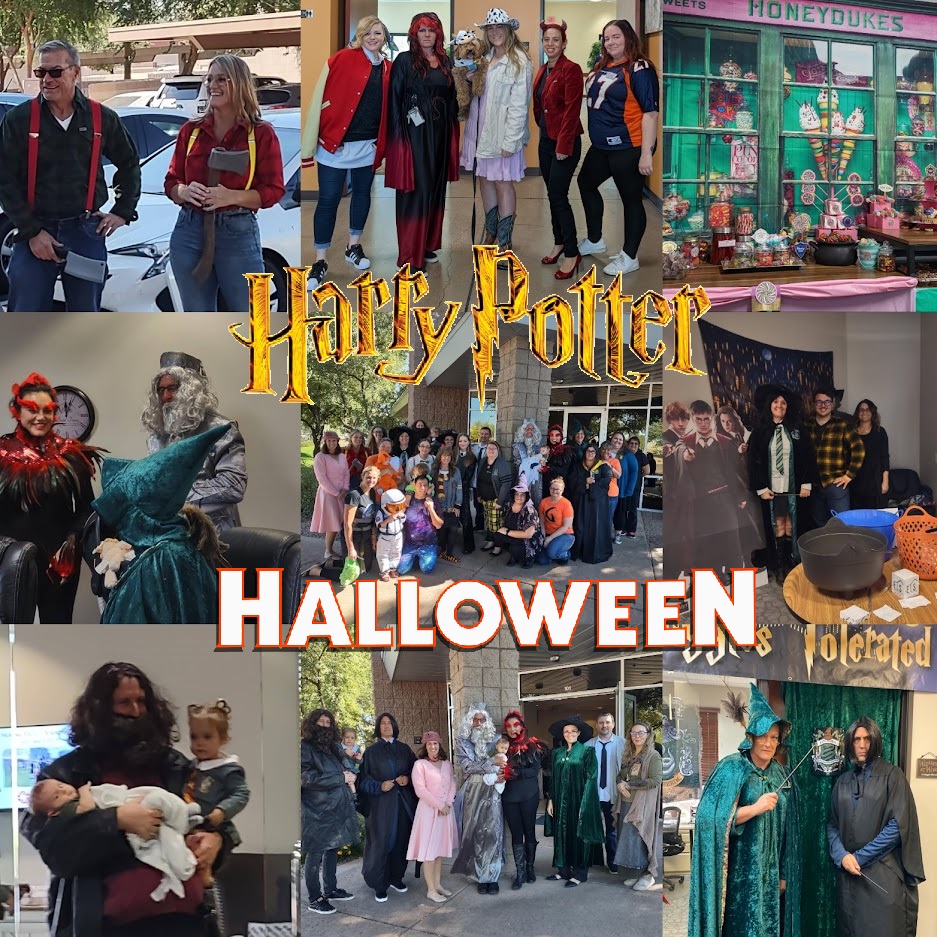 Spooky season may be over, but we are still excited to share an inside look at our Halloween event this year! Harry Potter-themed at its heart, October 31st was filled to the brim with nods to the wizarding world and beyond. Festivities included a coffee truck, potluck lunch, contests, and raffles. From Diagon Alley to all things Hogwarts, our team really pulled out all the stops when it came to decorating, and photos simply can't do all of the amazing costumes justice!
A big thank to our vendor partners that helped us have a truly happy Halloween: Clouse Legacy Coatings, ELS Landscape, Farmer's Insurance – Ron Lofano, Great Western Pest Control, ServiceMaster Restoration by Desert Dry, Sherwin-Williams, Socher Insurance – Todd Lally, and Southwest Grounds. A great time was had by all!
[Sassy_Social_Share url="https://brownmanagement.com/harry-potter-halloween-at-bcm/"]