CANcel Out Hunger 2021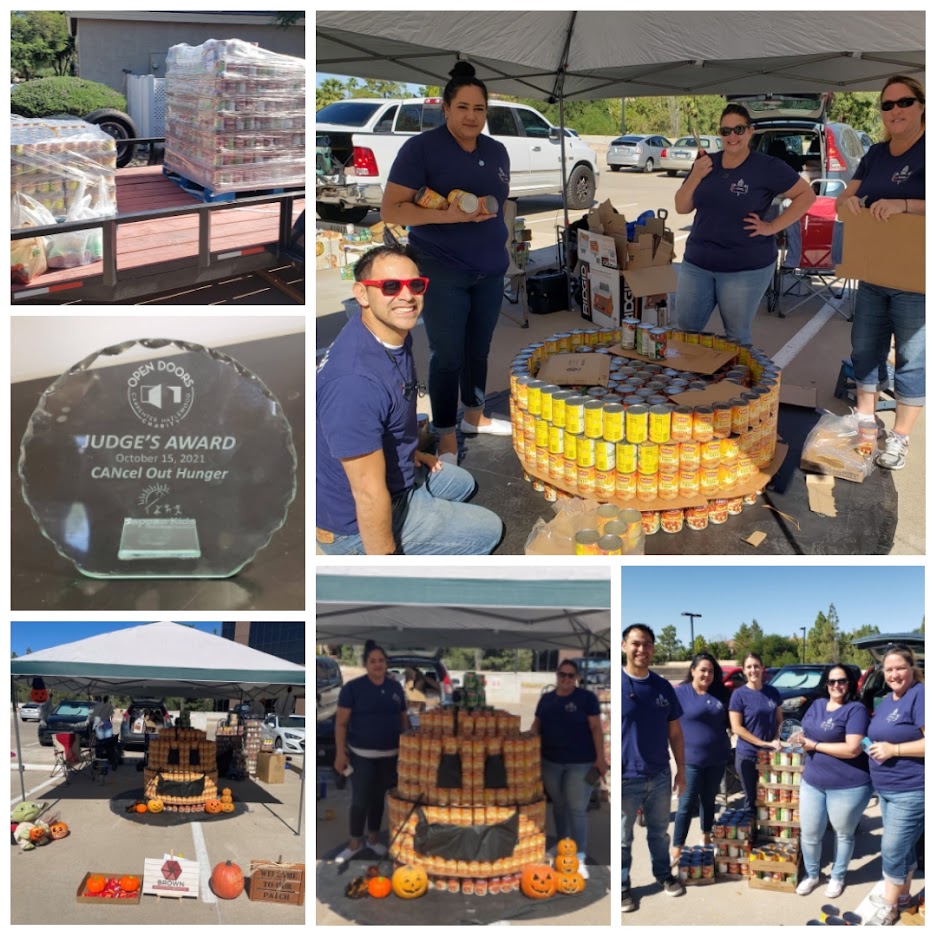 Oh my gourd, check out our handy work at CANcel Out Hunger 2021! This year, CHDB Open Doors and Arizona Association of Community Managers (AACM) joined forces to host this amazing annual CANstruction charity event, inviting teams to collect non-perishable food items and build them into a design of their choosing. Team BCM had #SquashGoals and carved out a beautiful giant pumpkin! Our company's total donation stacked out at 1,850 cans of chili and pasta sauce, earning us the esteemed Judge's Award for most cans donated. Great job!
A big shout out to all participants for bringing in around 11,000 food items on behalf of Pappas Kids Schoolhouse Foundation, whose fantastic 4th graders were present to judge all charming creations. AACM reports that donations from this event will feed children and families for roughly four months. We're so proud to be a part of such a giving community and can't wait for next year's #CANcelOutHunger event!
[Sassy_Social_Share url="https://brownmanagement.com/cancel-out-hunger-2021/"]