BCM Outreach: Summer Hope Totes for Phoenix Rescue Mission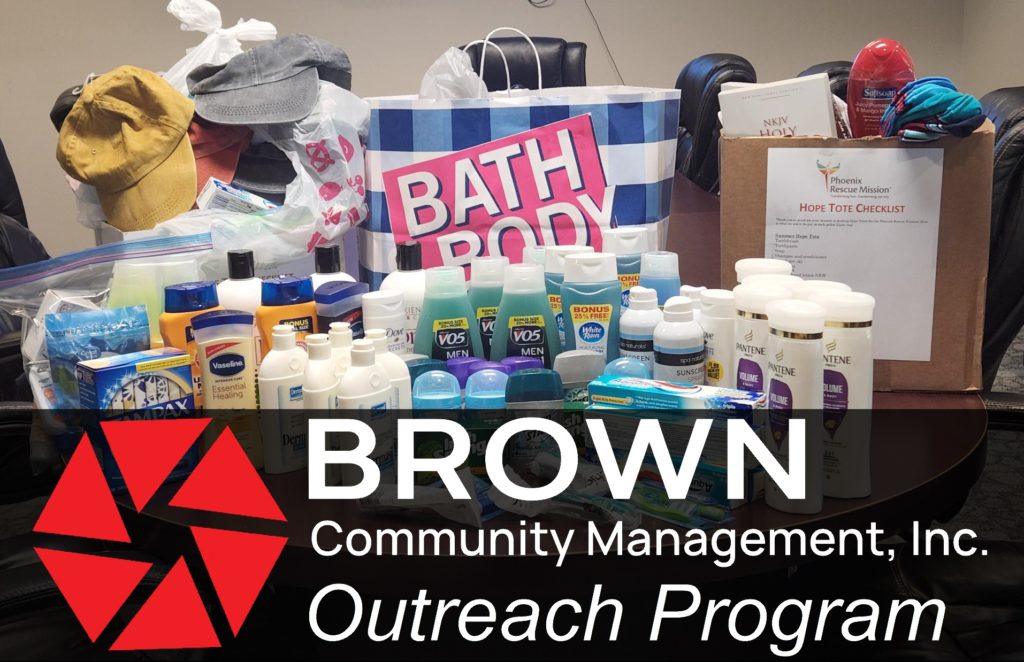 Brown Community Management proudly supports Phoenix Rescue Mission! In addition to our current annual Code:Red bottled water drive, throughout May and June we collected items for Summer Hope Totes. The Mission's Hope Coach Mobile Outreach Program prepares care packages containing hygiene products and other much-needed items for their team to hand out to those without shelter in our community. The Hope Coach team also provides resources that can help homeless individuals and families into stable housing and more. Thank you so much for your generous donations!
To find out more about the incredible impact Phoenix Rescue Mission has on our community, please visit https://phoenixrescuemission.org/.  
[Sassy_Social_Share url="https://brownmanagement.com/bcm-outreach-summer-hope-totes-for-phoenix-rescue-mission/"]