BCM Outreach: PCACC Dog Walking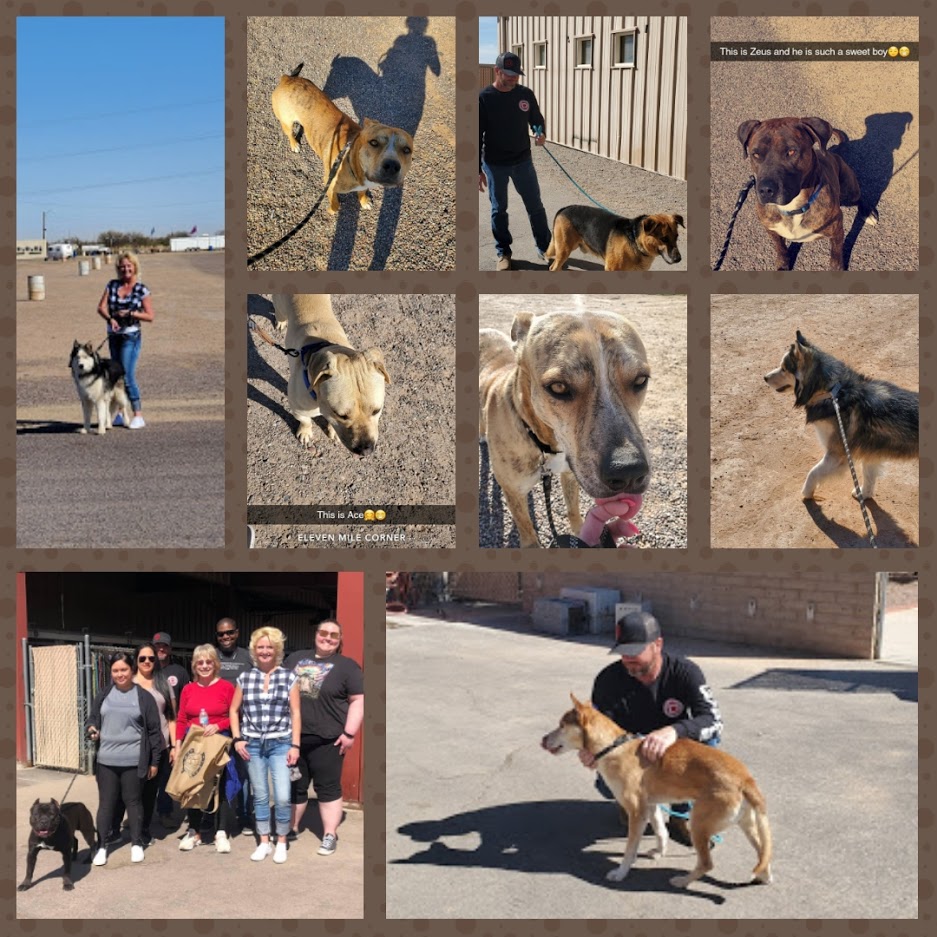 Last month, BCM Outreach had the opportunity to support Pinal County Animal Care & Control in Casa Grande. We collected pet food and other supplies for the shelter, and also spent a Saturday morning walking dogs currently under their care. PCACC has a program called 'Every Dog, Every Day' to make sure each dog gets out for daily yard time and a walk, whether there are 30 dogs or 300, and sometimes relies on volunteers to ensure this initiative is successful. There were around 100 dogs the day we were there; what an absolute pleasure it was to work with the PCACC staff and meet so many wonderful animals! Thank you so much to our employees that donated items and volunteered with us. A shout out also goes to ELS Landscape for their contributions to our donation efforts, as well as to Drysdale HOA Service for participating with us at the shelter. We had a great time and will definitely be back!
For information on how you can volunteer at PCACC, or if you are interested in adopting a pet or becoming a foster family, please visit https://www.pinalcountyaz.gov/animalcontrol/pages/home.aspx.
[Sassy_Social_Share url="https://brownmanagement.com/bcm-outreach-pcacc-dog-walking/"]