2022 UMOM Walk the Walk to End Homelessness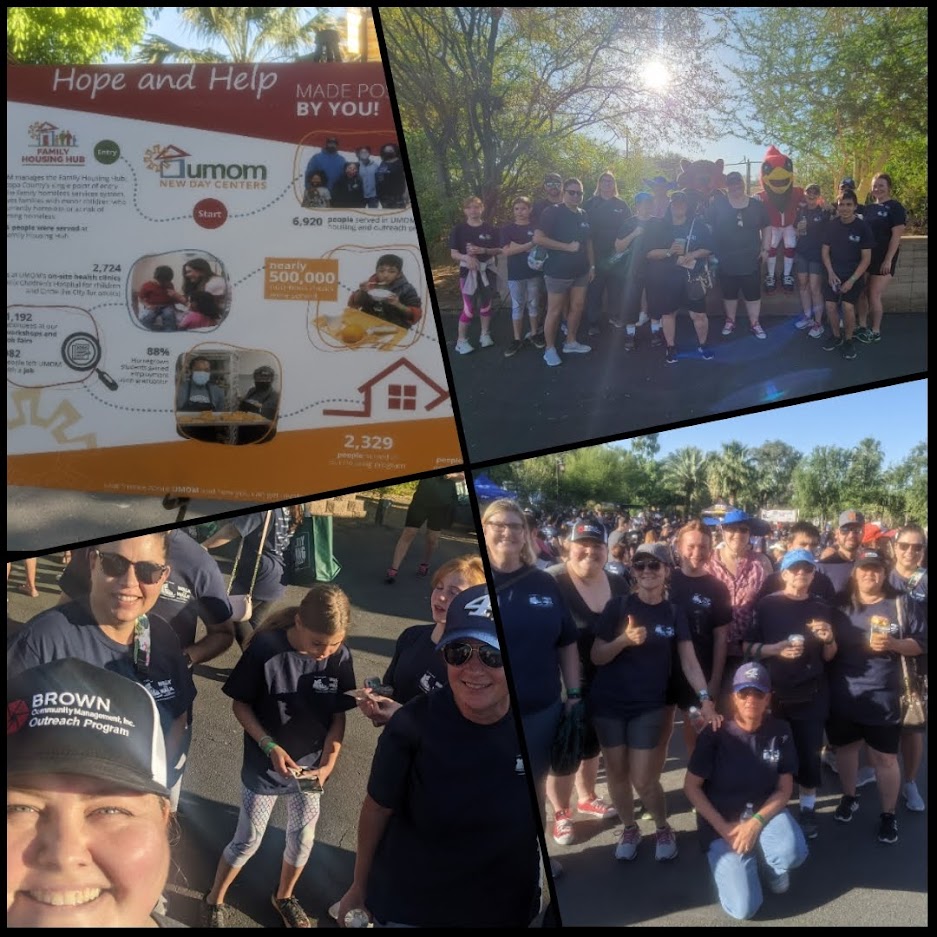 Last weekend, Brown Community Management attended the UMOM New Day Centers 13th Annual Walk the Walk to End Homelessness at the Phoenix Zoo. UMOM, a local organization that restores hope and rebuilds lives for people experiencing homelessness, had quite the crowd! Our team had a great time on the walk and getting an exclusive early-morning look at the amazing animals on our trail. BCM is already looking forward to coming back to this event next year, and we hope you'll join us!
For more information about UMOM and the shelter, services, and affordable housing they provide to those in need, please visit https://umom.org/.
[Sassy_Social_Share url="https://brownmanagement.com/2022-umom-walk-the-walk/"]