2022 San Tan Heights Dance with Dad!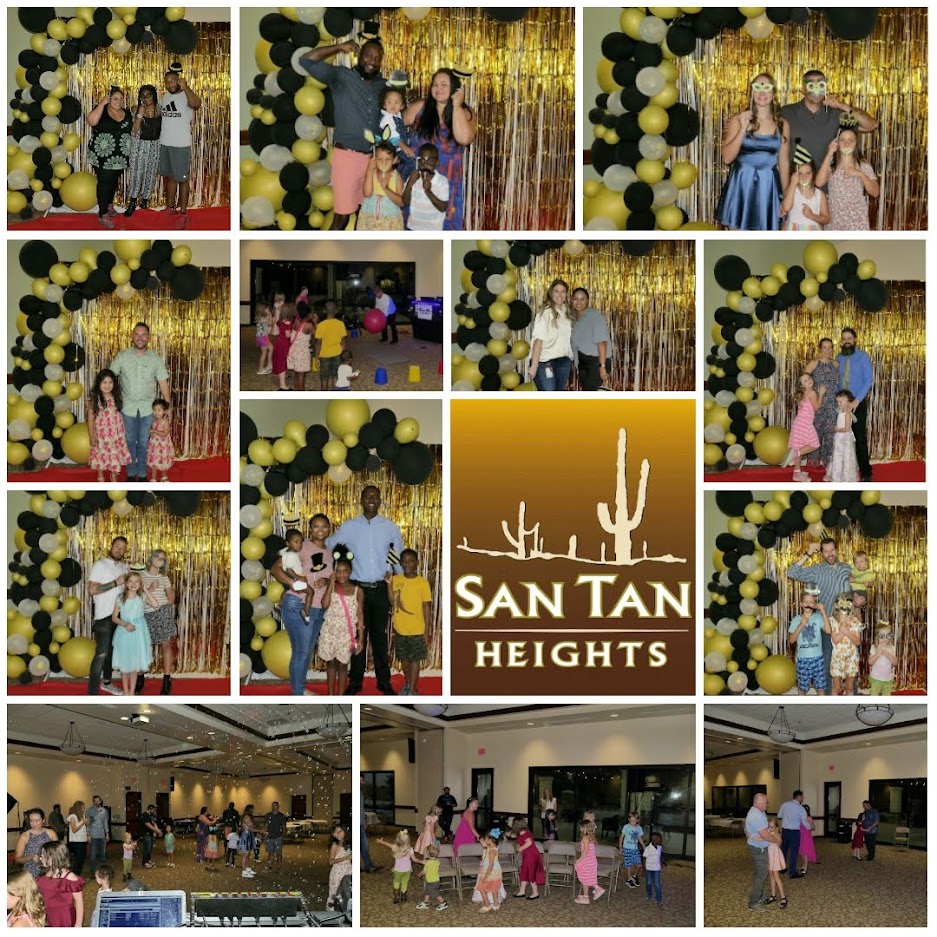 San Tan Heights recently held a Dance with Dad event, and can we just say what a darling event it was? Held at the STH Community Center, families attended in style. Beautiful custom centerpieces and a gorgeous photo booth backdrop were the pride and joy of the community's Lifestyle Coordinator, Bailey Call – great job, Bailey! In addition to fun photos, families enjoyed delicious desserts, musical games hosted by the DJ, and a dance floor complete with a bubble machine.
We're proud of San Tan Heights and everything they do to connect with their community members – we can't wait to see what they do next!
[Sassy_Social_Share url="https://brownmanagement.com/2022-sth-dance-with-dad/"]