2022 Hike for the Homeless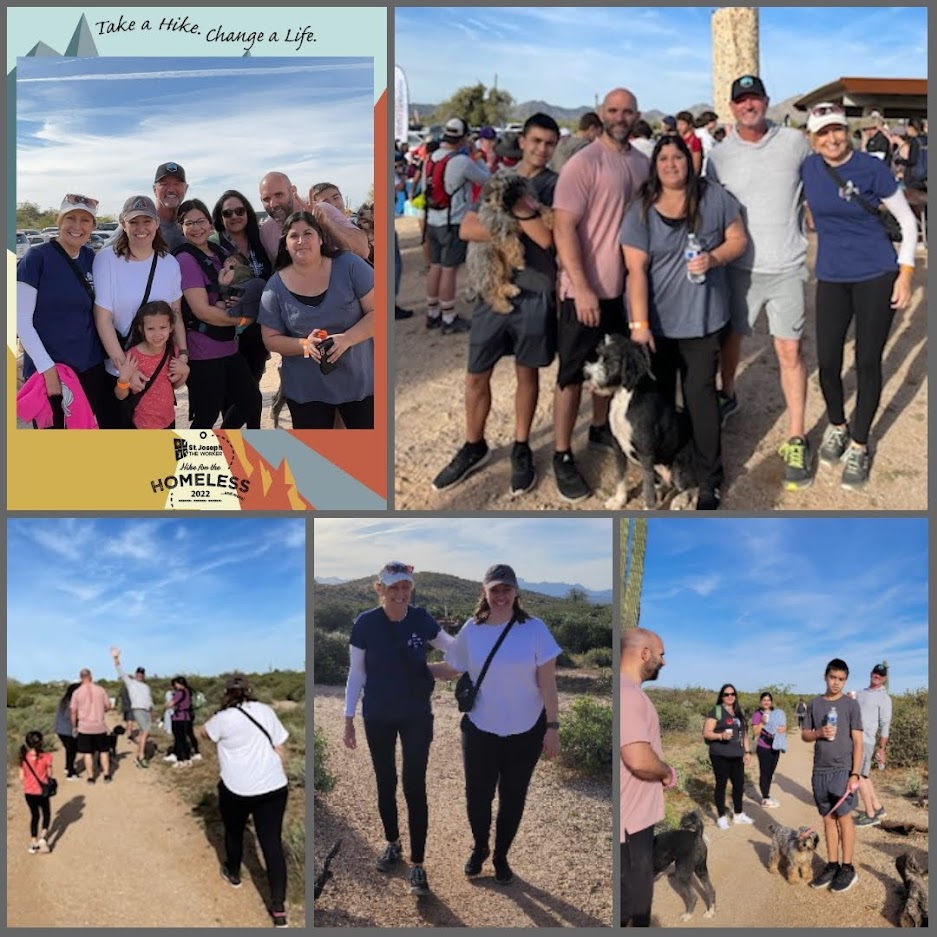 This past Saturday, BCM participated in the annual St. Joseph the Worker (SJW) Hike for the Homeless! Our fourth year at this event was met with beautiful weather and an even more beautiful backdrop provided by the McDowell Mountains and surrounding ranges. Brent Downs, SJW Executive Director says, "By supporting this event, you're empowering individuals who are experiencing hardship to become self-sufficient through quality employment, allowing them to turn their lives around." We're proud to put our best foot forward on behalf of such a great cause – thank you to our employees that participated, and a shout out to Az Spruce Up for joining us! We'll be back in 2023!
For more information about St. Joseph the Worker and their important mission, please visit https://sjwjobs.org/.
[Sassy_Social_Share url="https://brownmanagement.com/2022-hike-for-the-homeless/"]