2022 Code:Red Bottled Water Drive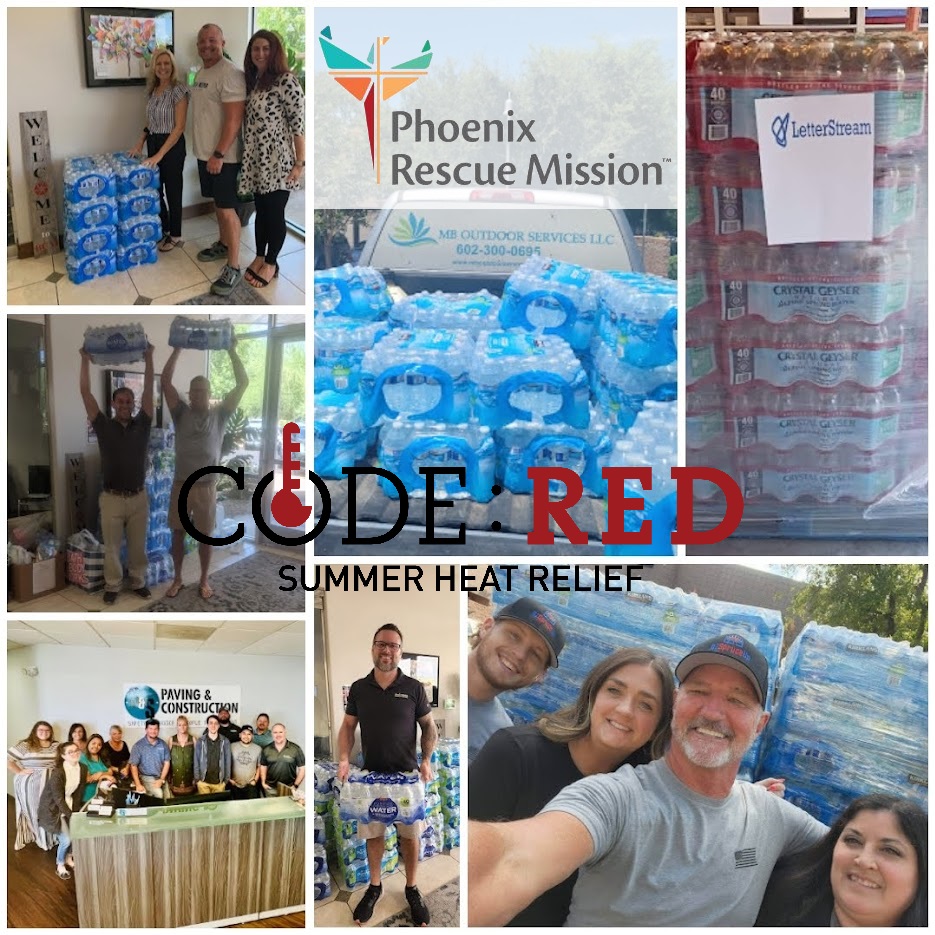 2022 has officially marked our fifth annual Code:Red Bottled Water Drive as a success! Thanks to generous contributions from our employees, vendors, and community clients, we're excited to share that our drop-off location has collected 16,468 bottles of water this season. Code:Red is a summer heat relief program at Phoenix Rescue Mission, which uses bottled water donations to help ensure Phoenix's most vulnerable populations stay hydrated. We're proud to give them our support year after year!
A big shout out goes to Az Spruce Up, EmpireWorks Reconstruction and Painting, Great Western Pest Control, MB Outdoor Services LLC, LetterStream, Montecito Estates, Phoenix Towers, S&S Paving & Construction, Inc, and TeoPros – Plumbing Heating & Air! We couldn't have done this without you – thank you so much!
For more information about Phoenix Rescue Mission and their wonderful organization, please visit https://phoenixrescuemission.org/.
[Sassy_Social_Share url="https://brownmanagement.com/2022-codered-bottled-water-drive/"]