2020 Code:Red Bottled Water Drive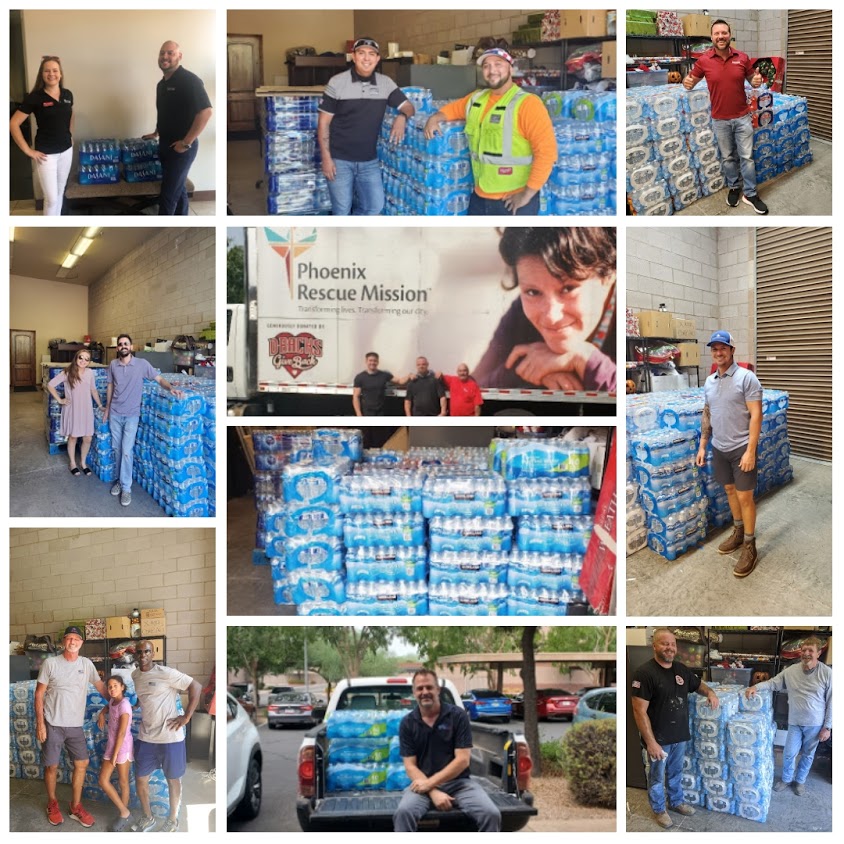 This past summer, we held our third annual Code:Red Bottled Water Drive! Code:Red is a summer heat relief program at Phoenix Rescue Mission, which uses bottled water donations to help ensure Phoenix's most vulnerable populations stay hydrated. This year's drive had its challenges; although our front office has been closed and cases of bottled water in larger quantities were difficult to come by, behind the scenes we rallied with our vendors – and they came through! Brown Community Management would like to sincerely thank Az Spruce Up, Blue Marble Landscape, Caretaker Landscape and Tree Management, Drysdale HOA Service, EmpireWorks Reconstruction and Painting, Great Western Pest Control, LaBarre & Oksnee, MB Outdoor Services LLC, and SFM Construction for their generous donations. Despite the obstacles encountered, from these donors we were able to collect 232 cases of water, which totaled 8,032 bottles. We're incredibly grateful for our vendor partners and their continued contributions to our outreach efforts!
For more information about the amazing folks at Phoenix Rescue Mission, please visit https://phoenixrescuemission.org/.
[Sassy_Social_Share url="https://brownmanagement.com/2020-codered-bottled-water-drive/"]